The panels
The orignal carousel had 16 stained glass panels around the upper edge of the canopy. When the Carousel was sold at auction, it was broken up, like many other older Carousels, as it was worth more in pieces, than it was complete. Recently, the panels have resurfaced at a furniture store in Oakville. The panels are being built into a gazebo.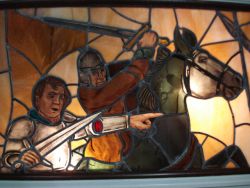 Knight on horseback.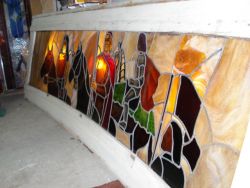 One of the cleaned up panels off the original Carmel/Parker Carousel. This panel is the second one from the left in the Carousel photo above.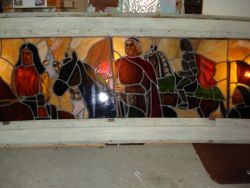 A head on shot of the same panel above.